Details

Category: Gravitational technology
HOW GRAVITY IS CREATED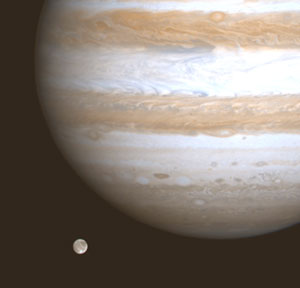 Ganymede
We have proved through the systems we have developed that have an internal structure similar to the dual core of the Earth, that gravity is created by the interaction of magnetic fields within the different cores of the planet.
What does gravitational positioning mean and what does it achieve? Gravitational positioning is the principle by which all objects in the universe find their position relative to each other.
For example this is how the moon Ganymede finds its position (distance, speed) in relation to the planet Jupiter. The position of Ganymede would be different if the composition of its cores was different.

Similarly the Earth has a fixed position relative to the Sun, the Moon relative to the Earth and so on. Gravitational positioning is the point of balance between the Magnetic and gravitational force fields of one system relative to the other.