Return
Acidaspis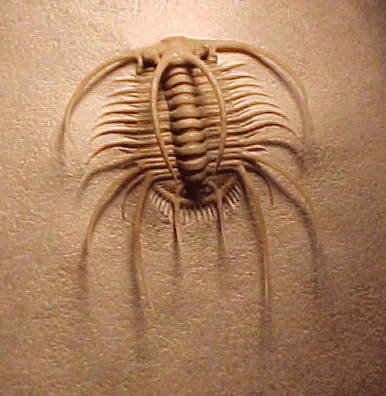 ACIDASPIS Acidaspis has a wide exoskeleton, with exceptionally long genal spines. Glabellar furrows outline the swollen side lobes. The fairly small eyes are placed at the rear, and small tubercles appear on the head shield, with a fringe of spines around the margin. There are nine narrow thoracic segments, with tubular spines becoming longer toword the rear. The rear margin is also fringed with long spines.

Habitat: This trilobite lived in open shelf seas and reefs.

Remark: The extended spines may have been protective.

© 1992 Cyril Walker, David Ward .